MI Research Forum #9
November 18 @ 1:00 pm

-

3:00 pm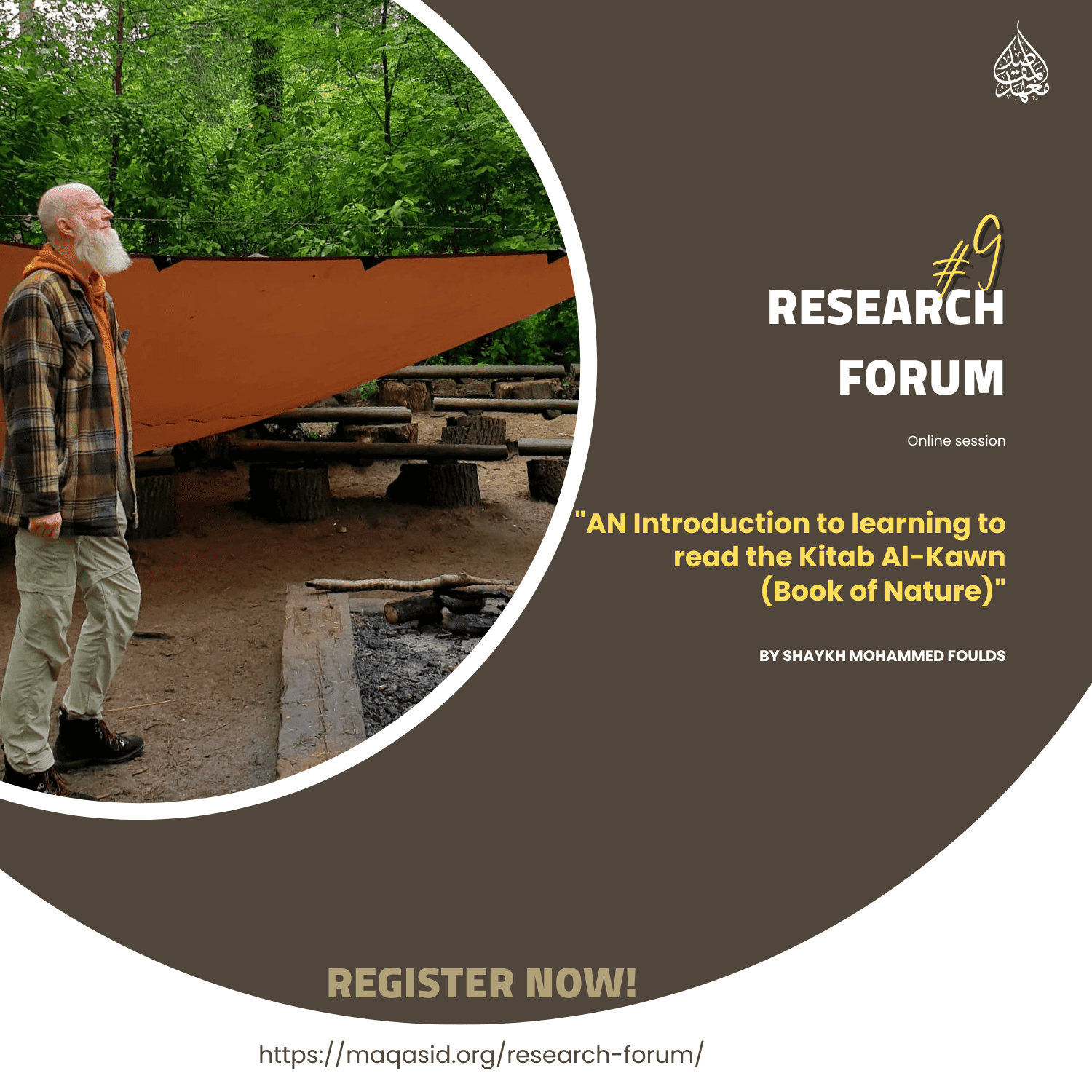 The Future of Islamic Finance: Beyond Legalism and Shari'ah Compliance
We are excited to invite you to attend the MI monthly session of the Interdisciplinary Research Forum series by Shaykh Muhammed Foulds، a former Christian minister who reverted to Islam in the year 2000 while researching wildlife in Saudi Arabia. He is a trained raptor biologist and human ecologist. Graduate of the University of Wales. Sh. Muhammed is a professional tracker, falconer, and previously, a director of Lincolnshire Wildlife Park. He was also the head of conservation and education at a number of zoos and parks in the UK. While in South Africa he was trained as a safari guide.
Sh. Muhammad holds a BA (Hons) in Islamic Sciences from the London Muslim College. He also attended the advanced Arabic and Qur'anic studies at the Gloucester Islamic Academy. Currently, he holds the position of Head of Religious Affairs for Prison with Ministry of Justice at a large UK prison and Head Imam. He is also a writer and broadcaster at Hearts SEE International, a global movement dedicated to reconnecting the Ummah back to the Universal ayat in themselves, through history, and in the natural world. Lastly, Sh. Muhammed has been working alongside HRH Prince Charles, now King Charles III, who has a profound deep love for Islam.
During the MI Research Forum Sh. Muhammed will talk about how to reconnect with nature and read the Book of Nature (Kitab Al-Kawn). Also, during the talk he will address the question of what the Prophet was ordered to read and what was he contemplating on? To answer these and other related questions, Sh. Muhammed will use systems thinking to connect the ayats of the Qur'an and ayats in nature. The speaker will also discuss the current project of bringing Islam and Ecology alive through the UK Educational Curriculum for years ten and above.
Title: The Future of Islamic Finance: Beyond Legalism and Shari'ah Compliance
Date: November 18, 2023
Time; 13.00 Mecca/Istanbul
Online via ZOOM
To get the link to the research forum, please click the link below to register:
https://maqasid.org/research-forum/