Groundbreaking partnership promises greater representation and renewal of Islamic Psychology
June 1, 2023 The Al-Balkhi Institute of Islamic Psychological Studies and Research and International Students of Islamic Psychology (ISIP) announced the signing of a Memorandum of Agreement (MoA) with the Maqasid Institute to jointly promote Islamic Psychology through the newly formed Islamic Psychology Research Network (IPRN).
"What makes me excited about Islamic Psychology is knowing and providing a means for us as human beings to centre Allah Most High and the Prophetic example into our well-being and healing. As a Muslim living and working in a non-Muslim environment, I know Muslims seeking to connect with someone who understands their worldview." said Fatima Ahmad, Co-Founder of ISIP.
This important partnership centers the Maqasid Methodology – an objectives-based approach – in the research, education and outreach efforts of one of the world's leading Islamic Psychology organizations.
Under the terms of the MoA, Maqasid Institute and Al-Balkhi Institute and the International Students of Islamic Psychology (ISIP) will jointly:
Promote, value and focus divine guidance in the field of psychology to:
Normalize mental health and wellness as part of Islam's holistic approach to life;

Produce knowledge based on the revelation (the Qur'an and the Sunnah) utilizing a comprehensive revelation-centric and objectives-based methodology;

Create, manage and promote an Islamic Psychology Research Network; 

Organize events to disseminate research findings.
The MoA is a significant step forward for the field of Islamic Psychology, and is expected to have a positive impact on scholarship in the area of mental health from an Islamic perspective. It represents a commitment by the three organizations to collaborate on research, education, and community outreach.
"Islamic Psychology is a science that has over 1000 years of research development as part of its foundation and tradition," said Mr. Seyed Jamaluddin Miri, Director and Co-Founder of ISIP. "There is a critical need to educate the public about the  Islamic Psychological scholarly and clinical tradition rooted in the Quran and Sunnah. It is truly an honor to be able to do this in partnership with the Maqasid Institute, using their vast experience and expertise within Islamic research in various disciplines. Using the Maqasid methodology framework is a valuable way to establish relevant research for our contemporary era and help Muslims around the world benefit from our faith by reconnecting with its rich tradition of wellbeing."
"We are excited to partner with Al-Balkhi Institute/ISIP to advance the field of Islamic psychology," said Dr. Zaid Barzinji, Executive Director of Maqasid Institute. "This partnership will allow us to pool our resources and expertise to create a more comprehensive and impactful research and educational programs in this field of scholarship."

Al-Balkhi Institute of Islamic Psychological Studies and Research is a research/educational center and Islamic Psychological think-tank affiliated with ISIP. The Al-Balkhi Institute is dedicated to promoting and advancing the relevance and importance of Islamic Psychology, Sciences, Civilisation, Culture, and Psychology in general, including their impact on society and human beings.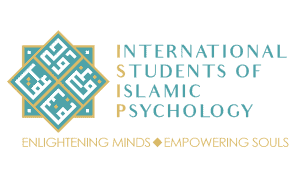 ISIP – International Students of Islamic Psychology is an International movement designed to connect people with diverse backgrounds interested in Islamic Psychology. The aim of the organization and movement is to disseminate knowledge, share resources, and discuss best practices in an accessible manner.