The Quran is at the heart of Maqasid Institute's scholarly approach and methodology. Continuous cycles of reflection on the Quran is a necessary step for every scholar and practitioner desiring to understand divine guidance in their field of inquiry. This seven-month program is designed to guide participants through one full-cycle of reflection. Its aim is to open hearts and minds to the objectives – maqasid – of the Quran through the Quran's direct and more subtle forms of communication.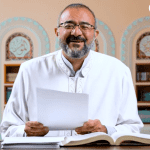 Prof. Jasser Auda
MI President, Distinguished Professor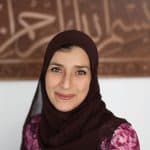 Dr. Basma Abdelgafar
MI Vice President, Curriculum Advisor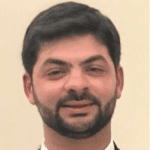 Dr. Motaz Althaher
Manager of the MSFP, Program Supervisor
The program follows the suggestion by Prophet Muhammad ﷺ that the Quran be read over seven periods and subsequently elaborated by his companions as Fa-m-y b-sh-aw-q, literally my mouth with longing, which apportioned the Quran equally over the seven periods of study.
Who is this program for?
Knowledge seekers who are interested in conducting the Quran reflection cycles to relate the Quran to their research questions.
Those looking to learn how to develop authentic wahy (revelation) based perspectives on current challenges facing humanity.
Those interested in contemporary tajdid (renewal) and islah (improvement) and how Islam can make a positive difference in the world.
Participants who are interested in the Maqasid Research Fellow Program.
Monthly session attendance.
(mandatory for both active and observer)
Presentation.
(mandatory for active participant, not required for observer)
Monthly Quran reflection. 
(mandatory for active participant, not required for observer)
Each participant will be required to fill out an application and indicate whether they wish to take the program as an active or observer participant. 
Active participants will be required to articulate their field of interest in research or applied area and exact purpose for which they will be undertaking this cycle of reflection.
Those who have successfully completed phase 1 may follow through with the proposal that they prepared in that phase. They will be asked to tick off whether their purpose satisfies MI's interest in usuli, disciplinary, phenomena, or strategic studies.
This will be included as part of their application form and will be a part of their application's evaluation.