Advanced Course in Maqasid Methodology
This course guides knowledge seekers & researchers to approach the revelation (Quran & Sunnah) for perspective and answers to address your real-life challenges, questions and issues, and global phenomena (poverty, climate change..etc). Learners will utilize the Maqasid Methodology, an original and comprehensive understanding drawn from revelation through contemporary study. This course also addresses the limitations in contemporary Islamic studies, which have had a significant impact on how Islam is understood and practiced.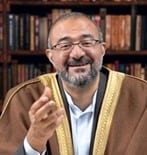 Professor Jasser Auda is a scholar of Islam. His latest contribution is a New Maqasid Methodology that aims to bring about a restructuring of Islamic scholarship around a complex network of the higher objectives/Maqasid of the Quran and Prophetic traditions. He is Al-Shatibi Chair for Maqasid Studies at the International Peace University in South Africa, a Founding and Board Member of the International Union for Muslim Scholars, an Executive Member of the Fiqh Council of North America, a Member of the European Council for Fatwa and Research, and the Chairman of the Canadian Fiqh Council.
Spring runs from May to July.
Fall (autumn) runs from September to November.
Winter runs from January to March.
The course consists of 6 units. There are 12 asynchronous online video lectures (50 minutes each), with study materials available online via a learning management system.
Who is this course for?
Those looking to learn how to develop authentic

Wahy

(revelation) based Islamic perspectives on current challenges facing humanity.

Those interested in contributing to a new understanding and knowledge to address current challenges.

Those interested in contemporary

tajdid

(renewal)

and

Islah

(improvement) and how Islam can make a positive difference.
Participants are expected to
Submit their answers to thought-provoking questions after each lecture.

Participate in the discussion forum after each unit.

Submit a short paper (4-7 pages) addressing a question or an objective of interest which you would like to use the maqasid methodology to address.
A Certificate of attendance will be available to those who have completed 80% of the lectures and exercises.
Learners who complete all course requirements (reflection exercise, forum participation, and submit

a short paper (4-7 pages)

will be awarded a Postgraduate Certificate in Maqasid Methodology.
The Maqasid Methodology shows potential avenues for expanding and deepening our knowledge through powerful cycles of reflection and critical thinking. The systematic approach introduced, coupled with discussions among the cohort, has proven to challenge my existing knowledge and push me further to seek the truth.
It's a shift in the paradigm of my in learning, Alhamdhulillah. The work of Dr Jasser Auda has opened the gateway of Ijtihad into new dimensions with the basic framework of Quran and Hadees and with the seven elements, webs of maeanings, purpose and cycles of reflection.The Shaikh makes new roads into the thinking coupling Quran and Sunnah with all other studies that each of it complement the other.
للدورة إضافات منهجية للمهتمين بتفعيل هدايات القرآن والسنة في حياة الناس وقد استفدت شخصيا في تأطيري منهجيا للاستنباط من القرآن الكريم، فقد كانت لي سابقا قبل الالتحاق بهذا الدرس تدبرات في القرآن الكريم، ولكن دورة المنهجية المقاصدية قد صقلت هذه التجربة الشخصية، وزادتها ثراءا وعمقا وتفعيلا، وذلك من خلال ما تقترحه المنهجية من مخطط تفعيلي لهدايات القرآن والجميل في المنهجية أنها بعيدة عن التسرع في ارتجال المواقف، بل تحض على التريث وأخذ الوقت الكافي لبناء تصور متين حول القضايا المطروحة، وذلك بإجراء قراءات تدبرية لكتاب الله تعالى، والنظر في سنة رسول الله صلى الله عليه وآله وسلم، فالمنهجية تعيد للكتاب والسنة مركزيتهما في الدراسات الإسلامية مع التنبيه إلى خاصية المنطق التواصلي للكتاب، والتنبيه كذلك على الإشكالات التي تعترض القارئ للكتاب من أن يفيد فهما من تدبرهوهي مسددة أيضا برفضها لتجزيء الواقع حسب مجالات البحث التخصصي، ودعوتها إلى استدعاء التخصصات المختلفة لبحث الظواهر المركبة كما هي في واقعها، ما يجعل الباحث أكثر استيعابا لمتعلقات المسائل، وبهذا تكون الأجوبة التي يصل إليها بتدبره في كتاب الله، مستوعبة للأسئلة الصحيحة عن الواقع
I was a learner in the second cohort of the Maqasid Methodology course. The Maqasid Methodology is highly transformative vis-à-vis our outlook on humanity, the cosmos and, more importantly, our understanding of the divine message. Being a revelation-centric methodology, it leads one to understand the issues facing humanity from the perspective of the Qur'an and Sunnah. Moreover, it inculcates in its learners the spirit of critical inquiry rooted in the revelation. I think the Maqasid Methodology is not only the pressing need of the hour, but it is also promising for long overdue ijtihad regarding which the Muslim ummah is obliged.
Embarking on the journey through the Maqasid Methodology third cohort has been truly transformative. The depth of knowledge and wisdom shared by the instructors has enriched my understanding of Islamic principles and their real-world applications. The structured approach of the program has empowered me to navigate complex challenges while staying true to the core values of Islam. I am grateful for the opportunity to be part of this cohort and highly recommend the Maqasid Methodology to anyone seeking a profound connection between faith and action.
The great value in the work of the Maqasid Institute, and in the Maqasid Methodology course in particular, is its emphasis on returning to our core scriptural sources - the Qur'an and the Sunnah. It is my personal conviction that this is the call of the hour. Our community needs to reorient itself to its sources - God and His Prophet (s) through the mediums each has left us - the Quran and the Sunnah. The Maqasid Methodology is a coherent framework and system, possibly the only one explicated in this way, that allows us to interact with our sources directly and with a way to approach it which is both contemporary and authentic. I pray that God gives Sh. Jasser a long life and that the Maqasid Institute and its team serve their vision and mission.
The best part of my experience with the Advanced Course in Maqasid Methodology is that it strives to nurture a community of scholars with encyclopedic epistemological capacities, referencing back to multi-disciplinary Muslim scholars pertaining the house of wisdom (Bayt Al-Hikmah) in Baghdad. such as: Al-Kindi (d. 256H/871CE),who studied and contributed in the fields of Philosophy, Mathematics, Astronomy, Politics, Medicine, Music, Natural History and Meteorology. Al-Tayyib Al-Sarakhsi (d, 286H/899), who wrote on chemistry, History and Geography from the perspective of Allah's marvelous creation. Many of the medical doctors of the endowed hospitals (Bimaristan) were spotted Fuqaha, who considered medicine to be part of Fiqh practiced and taught in their time. Among notable examples were: Yahya Ibn Omar (d. 289H/902CE), Mohammad Ibn Faraj (d.303H/915CE) and Zaid Ibn Khalfoun (d. 308H/920CE). I have been observing through my studies and involvement with the academic programs and courses promoted by Maqasid Institute that it eyes, via it's developed research frameworks consisting of (Concepts, Objectives, Values, Commands, Universal laws, Parties and Proofs), to form a network of individuals and educational, research and advocacy institutes that revives Islam in today's World and contribute to the ongoing impacting civilizations.